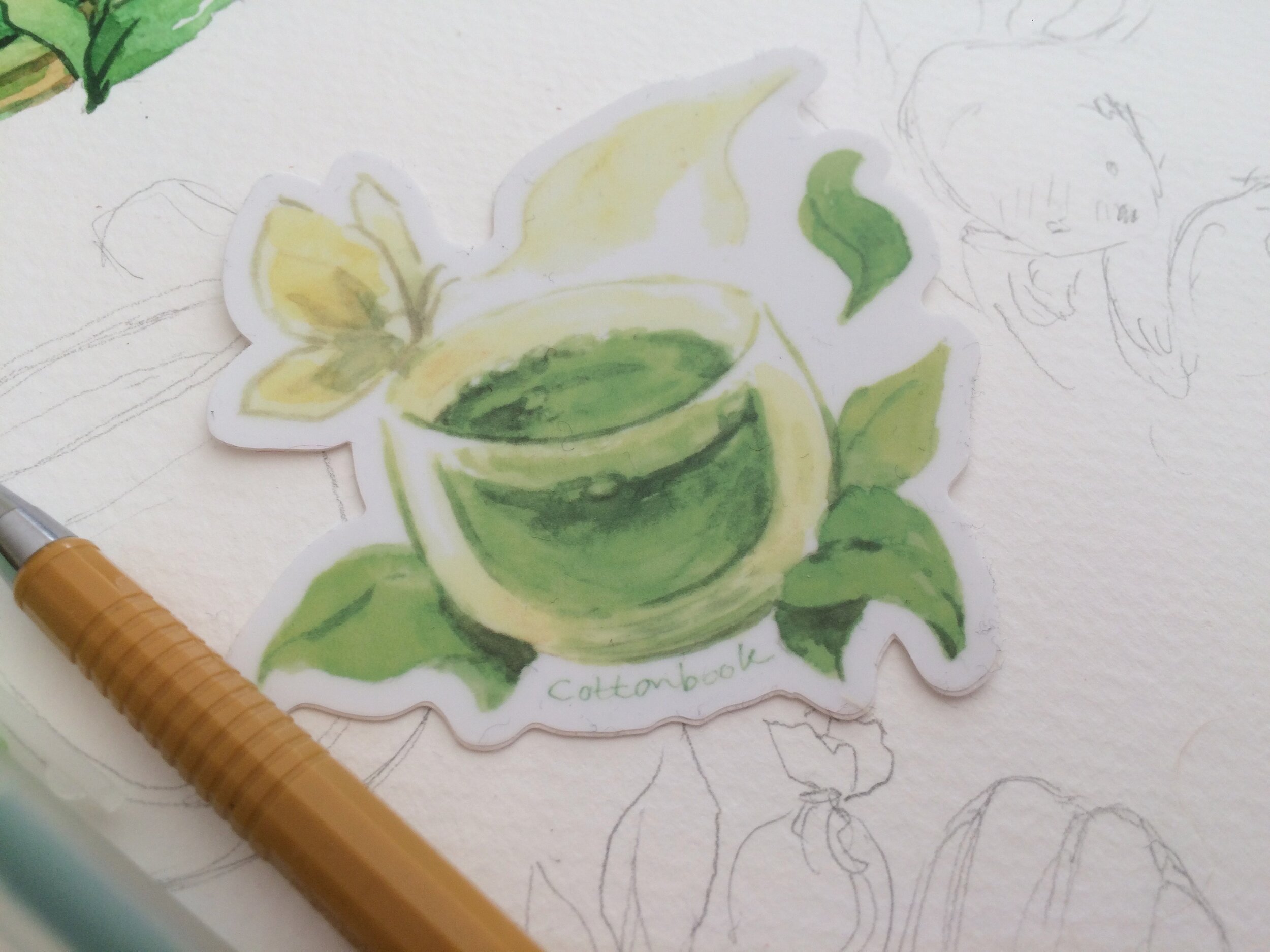 Green Tea 3" Sticker
Science tells us that just looking at an image of a cup of tea has a calming effect. Since green tea is a beloved daily beverage of mine, it must double the effect ;) , so having this on my notebook feels like just the thing to start my planning. A lover of tea is sure to enjoy this watercolor rendering of their morning drink of choice.
This fresh cuppa was hand painted in watercolor in my studio in Raleigh, North Carolina. Its image is printed on waterproof vinyl with a smooth finish, so it does well on notebooks and water bottles alike, and one friend of mine even has a sticker of mine on her car that has yet to show signs of wear. I love the quality of these stickers, and I'm sure you will, too. Roughly 3" x 3", they look great on a laptop or musical instrument case, and make a great gift to include in a letter to a beloved friend.